The Iola and Scandinavia Chamber of Commerce is a community collaboration to promote our businesses and events. We provide networking opportunities, access to resources, community involvement and camaraderie.
We meet monthly, typically on the second Tuesday of the month at 7am. Location of the meeting varies each month.
Consider joining us by filling out the application below.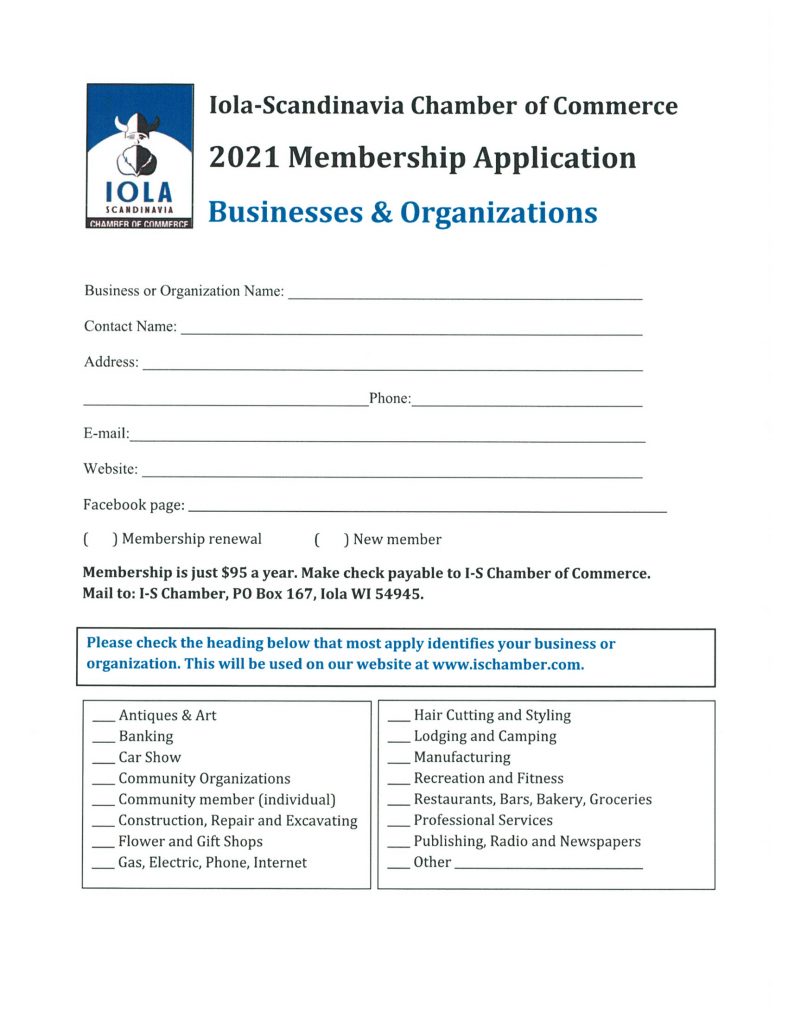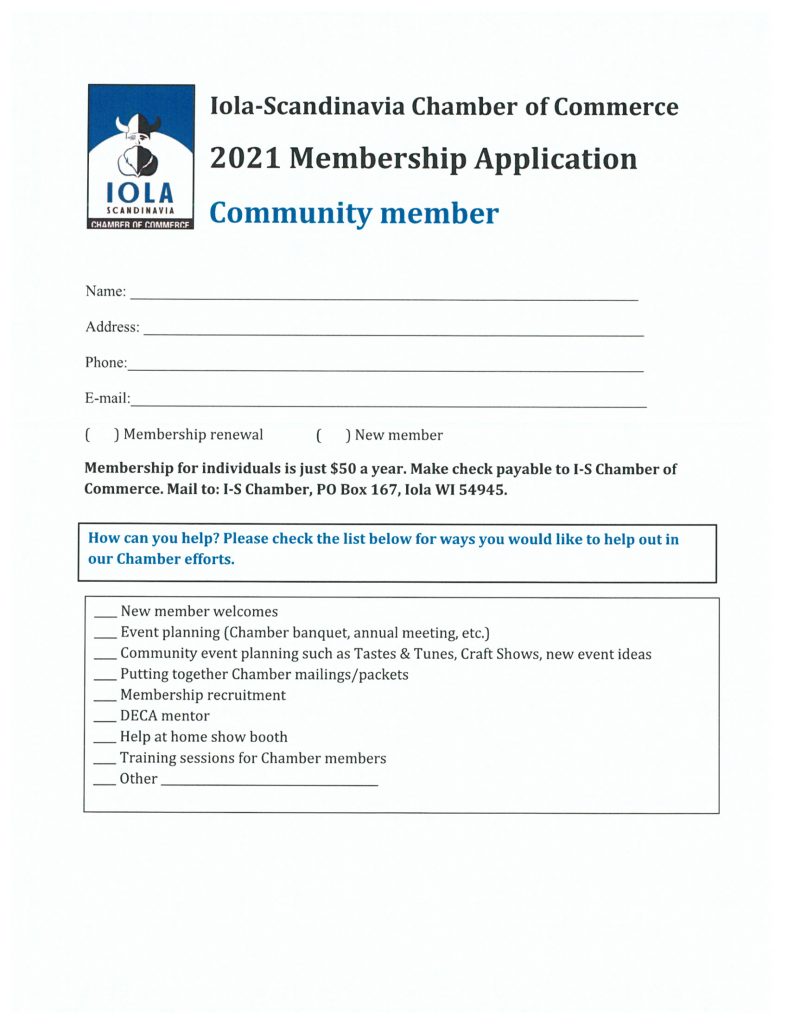 Current officers are
Greg Loescher, President, onthelake2@tds.net
Mark Forseth, Vice President, mhforseth@yahoo.com
Carol Busse, Secretary, carol.busse@uscca.com
Mary Ann Syvertsen, Treasurer, msyvertsen@bankfirst.com
Mary Schwartz, Office Manager, mary@iolaoldcarshow.com